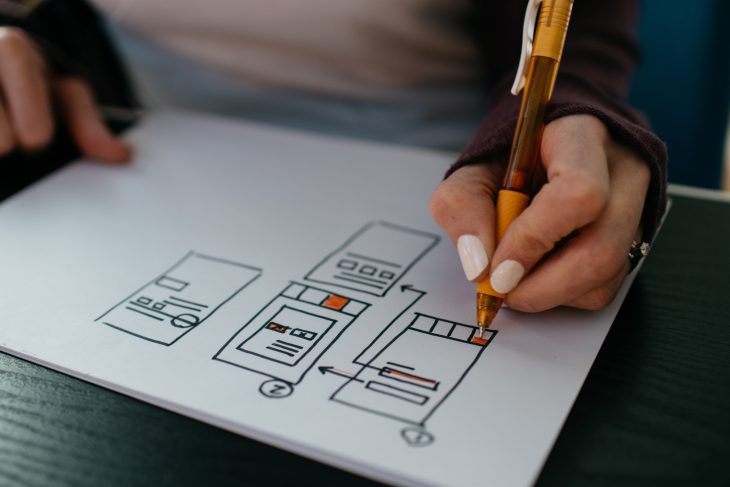 Conditional Logic: How to Personalise Your App Experience
If you use forms to collect data from your clients, you for sure should learn about Conditional Logic (CL). This is a great way to make your forms shorter, simplified and personalised according to each person's interaction.
As the form structure is one of the most relevant aspects to grab your user's attention, no brand should neglect CL. Keep reading if you want to create a more engaging experience for your clients and maximize the capture of prospects!
What is Conditional Logic and does it work?
It's a function that dynamically changes your form depending on how your client fills each field. In other words, you can set rules "if the user does this, then that happens".
This logic allows you to show, hide, enable, or disable certain fields depending on the respondent's behaviour and habits.
However, you don't need coding experience or knowledge to use this tool, as long as you have a no-code and easy-to-use form builder.
How can CL be useful for me?
All of the main benefits aim to reduce the abandonment rate, since the form will be ideal for each user. Learn more about them below.
Streamline forms
Over 67% of visitors abandon forms if they find any complications. But with Conditional Logic, you can structure more digestible and clean forms by hiding fields that are not relevant to your user.
Also, some form content can be hidden until they need to be fulfilled by the respondent.
Better visuals
This allows you to utilise white space to focus your client's attention on what is more important to them.
White space is also relevant to minimize visual pollution, making your form more clean and easy to visualise.
Personalised experience
You'll not only present the appropriate content for the right person, it's also possible to display custom messages based on a specific interaction.
There are no limits for personalisation, so the experience can be as personal and engaging as possible.
Boost conversions
As your clients are less overwhelmed with information, completion rates are maximized. Therefore, you'll capture more leads, get more information and responses, about your clients, and increase sales.
What are some real examples for CL?
If you want to imagine how you can use CL in your routine, below are some real world examples of how it can be useful for you.
Example to personalise communication
Let's say you are going to communicate later with your client. Then you create a Checkbox where the user can select if he wants to be notified by email or SMS.
With Conditional Logic, you may set a rule for the Email or Phone field to appear depending on what he/she selected.
Example to keep your form clean
If your business offers a wide variety of solutions, products or services, you can ask only some initial questions, and show the next fields based on the previous answers.
For example, if you have a mortgage or loan application form, you ask "Do you already have an existing mortgage or loan?", and the CL can reveal additional questions and information based on the answer. Another example CL related question is for a car finance application, in which you can start by asking "Are you trading in an existing vehicle?"
Basically, instead of showing an extensive list of options or fields, you can create a map where users can navigate until they reach the perfect service for them.
Example to change prices
Imagine you are selling a customisable service or solution to your clients. You can use the CL in the Payment Component to add rules about the prices.
For example, you can have a Checkbox with each product, module, or quality of a product, then set a new price based on the boxes your client selected.
It's undeniable that Conditional Logic can maximise your user experience, but you need to work with a brand that explains clearly and in an easy-to-understand way how each rule can be applied, just like Powform's guides.
Share this content on your social media to inform your friends and partners about Conditional Logic!
Highly Configurable - No Coding
Build professional and fast branded e-commerce and customer data collection web apps, no coding experience needed. Scalable solutions that can be built and integrated into your business in minutes.

Powform enables you to create branded, interactive, multi-feature apps for mobile and desktop browsers, including all the smart features you need collect customer data and payments. With the addition of conditional logic you can provide a more tailored experience for your customers.

Our managed secure database allows you to store and analyse all submitted web app data.

Want to store all app data in house?
App submissions can be directed to other business systems via secure authenticated api services.
Contact us today to discuss your custom branded no-code web apps requirements.
Get Started Now